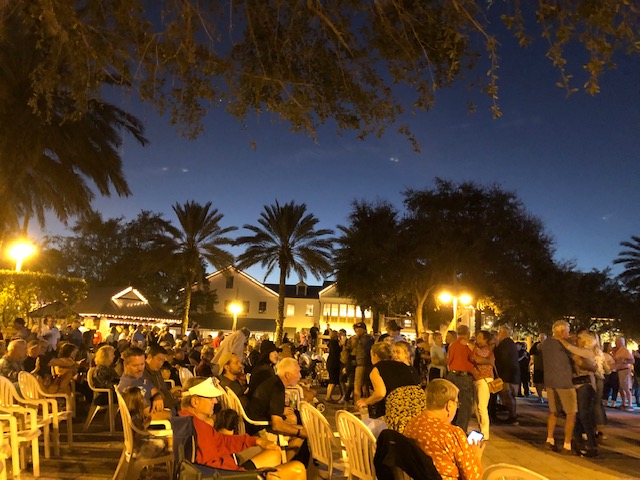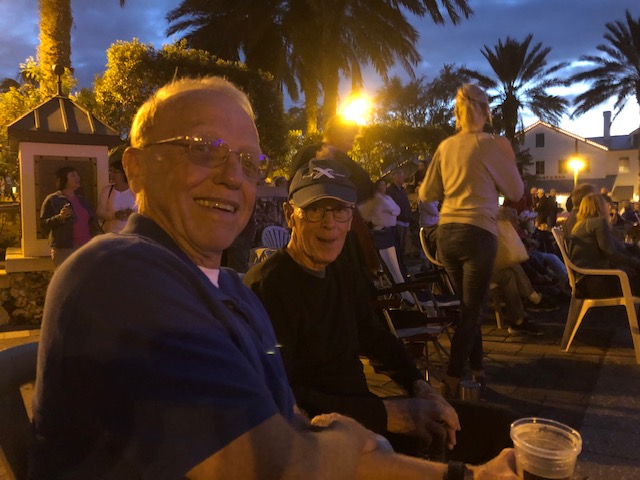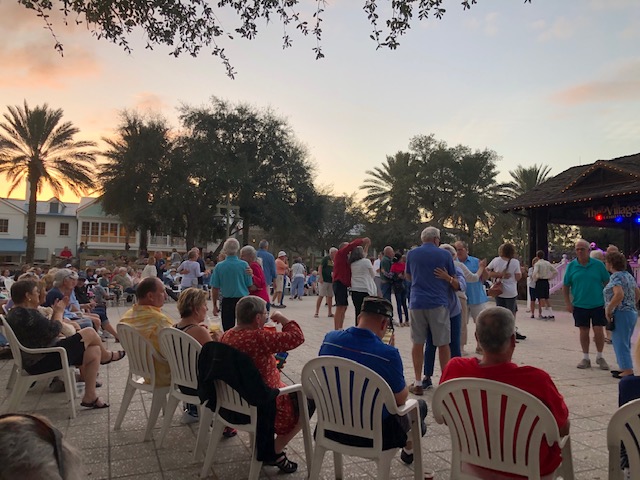 A Friday evening at Lake Sumter Landing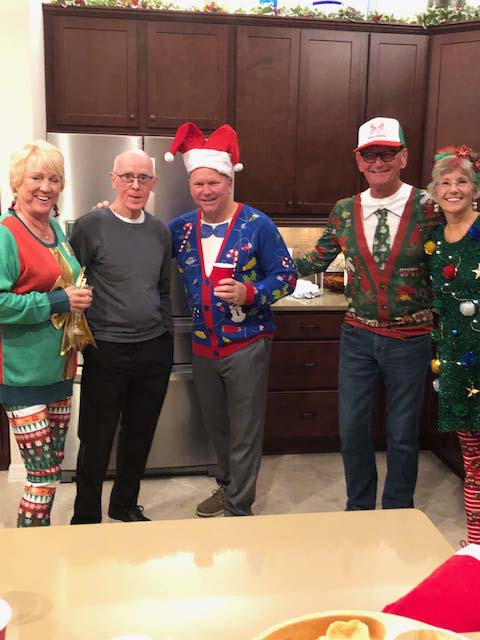 Photos from
Mike's, Leonard's and Sheldon's Christmas Party
Click here for more photos.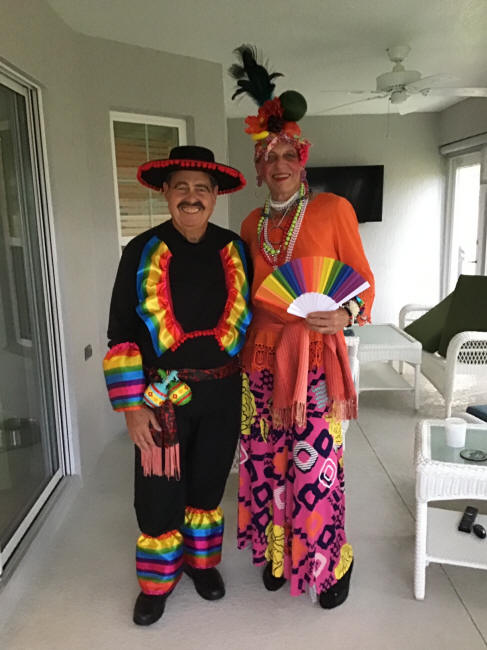 Happy Halloween
More photos.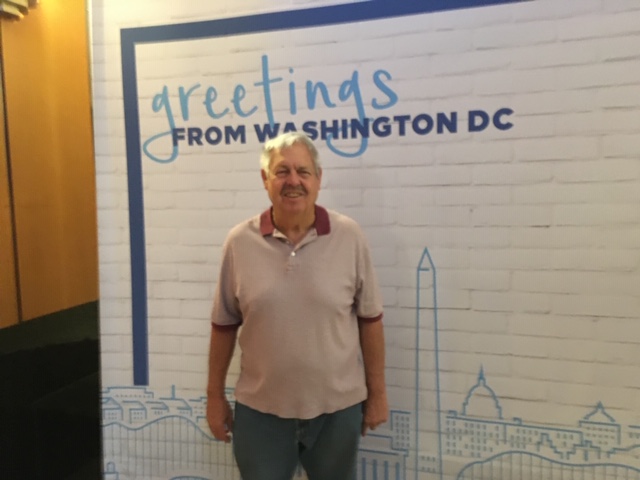 Washington DC
October 2019
See more photos.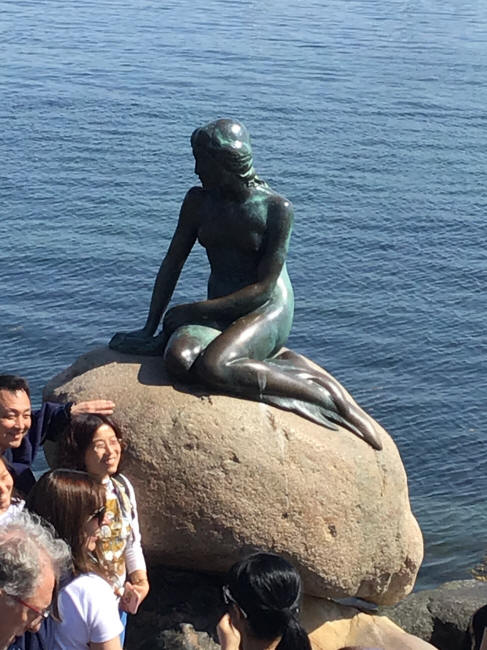 See a few photos from Leonard's and Charlie's
Baltic Cruise, April-May 2019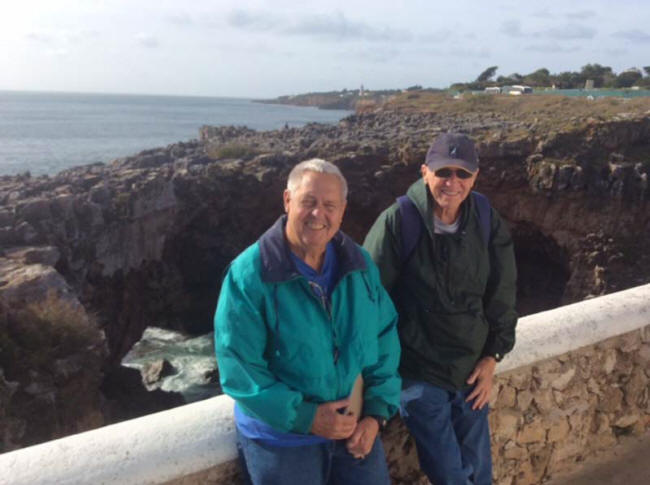 See a few photos from our cruise from Lisbon, Portugal to Ft. Lauderdale, Florida.
October 2018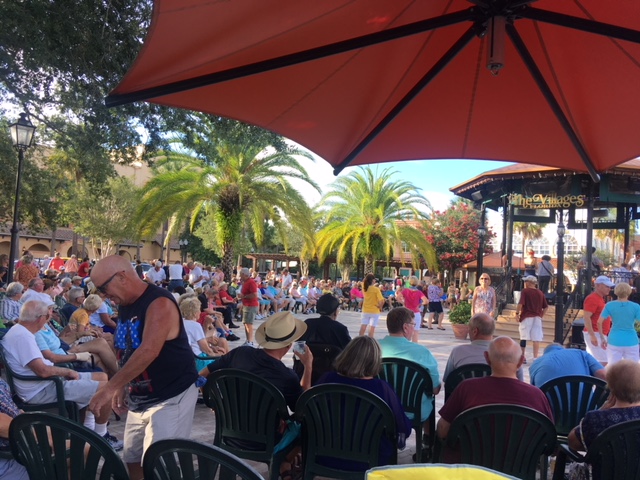 Spanish Springs Town Square
June 2018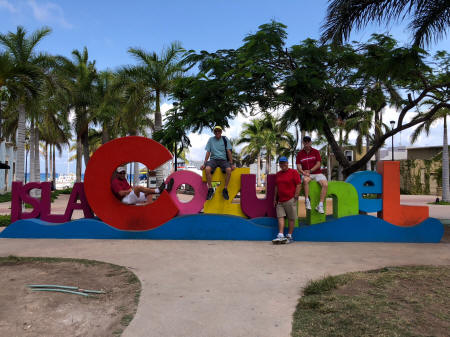 A recent (2018) Caribbean Cruise
Pictured left to right: Will, Mike, Leonard, Alan
More photos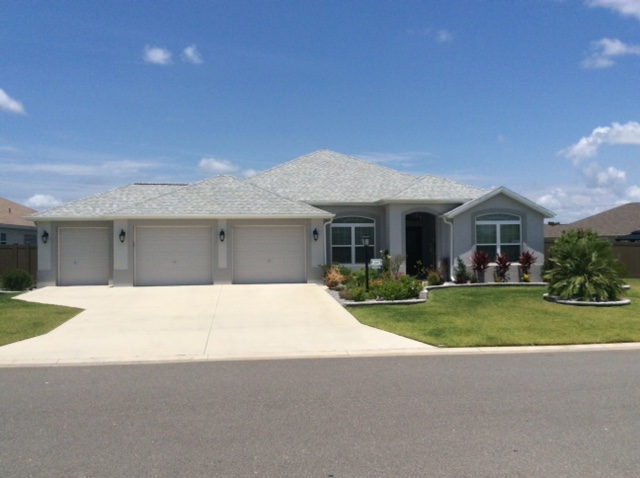 Our new palm trees and hardscaping.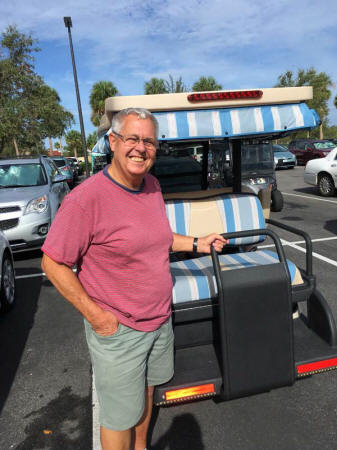 Leonard and Our Golf Car
New Pictures Here
Hurricane Dorian (2019)
Thanks to everyone who called and sent e-mails.
We are fine.
We were right on the western edge of the hurricane.
A little wind, a little rain, nothing major.

Here is the Current Score:
Leonard - three hurricanes. Wilma (2005), Irma (2017, Dorian (2019)
Mike - two hurricanes. Irma (2017). Dorian (2019)
Sheldon - two hurricanes. Irma (2017), Dorian (2019)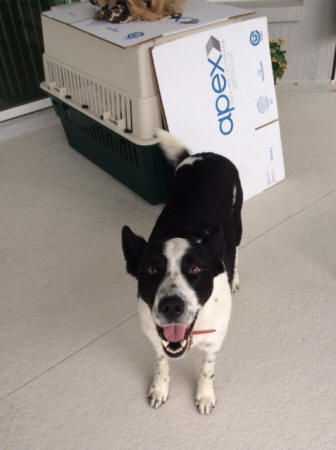 Sheldon, August 2017
(Having recovered from one of Florida's numerous thunderstorms.)
Quote: "I hate thunderstorms, but I love The Villages dog parks!"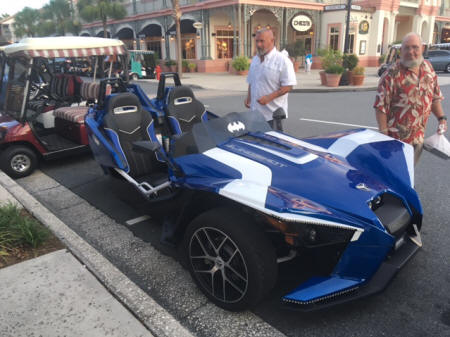 One of the many Golf Cars parked in
Spanish Springs Town Square
On a recent ecening!
More photos.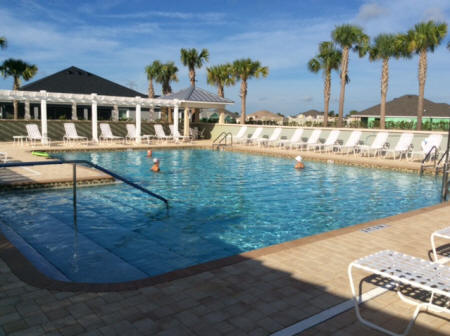 Swimming Pool in Our Village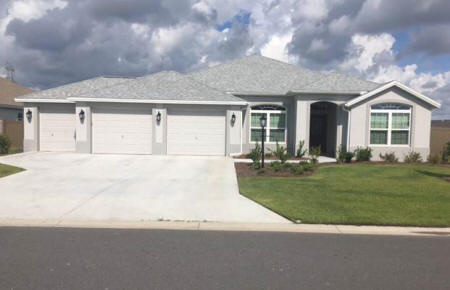 Our new home in The Villages, Florida.
(We live in the Village of Pine Hills. a neighborhood in The Villages.)
More pictures.
Welcome to our website!
As of 2017, Mike, Sheldon and I have moved from Portland, Tennessee, to The Villages, Florida!
We are slowly adding pictures!
Leonard.